Sixteen years ago I imported what was probably the first pallet of New Zealand Sauvignon to be landed in Poland. It came from Soljans, a small family-owned winery from just north of Auckland run by the ever-smiling Tony Soljan whose family had emigrated from Croatia to New Zealand in the early part of the 20th century.
It was an instant success. I had bought the Sauvignon Blanc especially for Kania Lodge so that I could offer guests something a bit more interesting than was generally available in Poland at that time. But guests immediately began taking a case or two with them when they left. Soon I was getting phone calls from Warsaw and other cities from people desperate to get their hands on some of Tony's Sauvignon Blanc.
That was the genesis of Wine Express, a mail order company I started a year later to cater what was clearly a demand for more exotic wines than currently available. Soon we had an ever-expanding list of wines from family-owned wineries, some of them famous, from most wine producing countries in the world.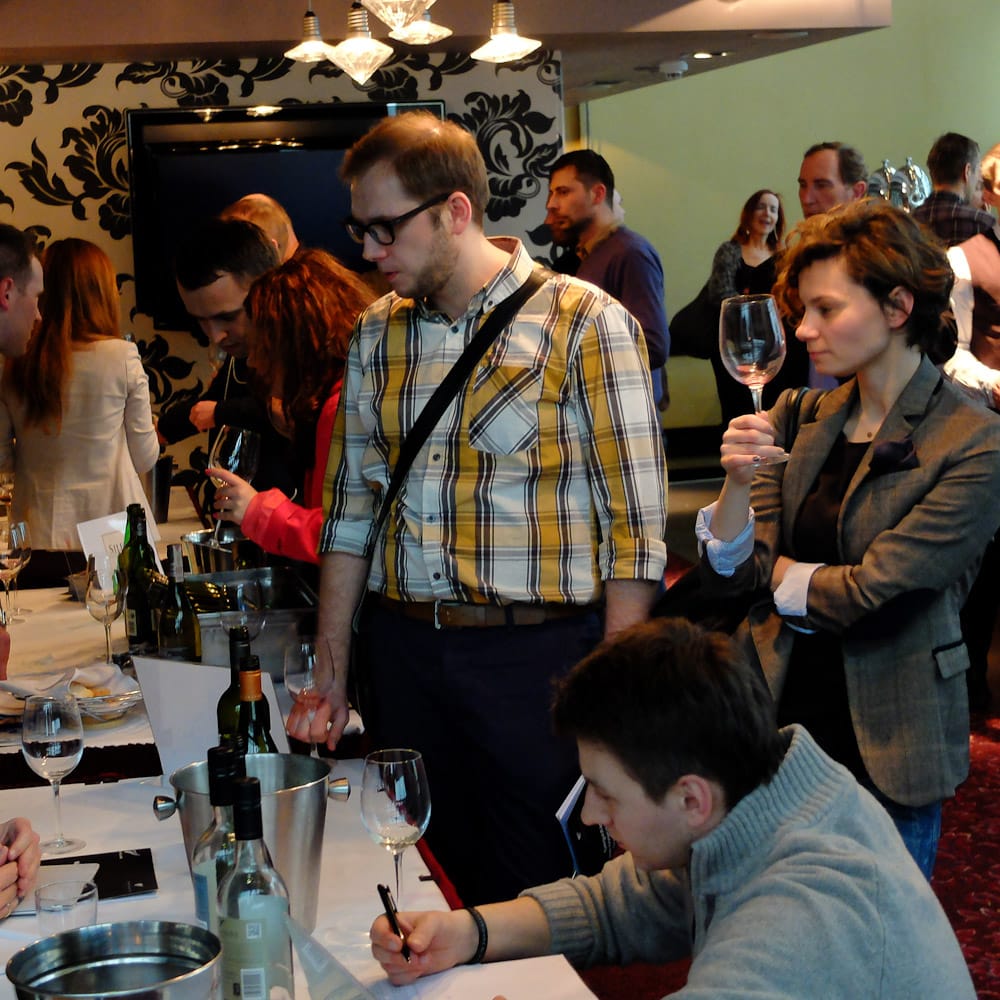 But we kept promoting NZ Sauvignon Blanc. While continuing with Soljans, we quickly expanded our range of New Zealand Sauvignon Blancs to include wines from Dog Point, Jules Taylor, Rockburn, Te Mata Estate, Kumeu River and, more recently, Woollaston and Supernatural. We've for sure the largest range of Sauvignon Blanc available in Poland.
Now we have turned out attention to promoting other wines that New Zealand does so well. Kumeu River, for example produces some of the world's best Chardonnay. Pinot Noirs are coming along too and there were plenty of them at the New Zealand Trade and Enterprise wine tasting in Warsaw last week. The on-line wine magazine Winicjatywa voted Jules Taylor's Pinot Noir as the best at the show and praised their new Gruner Veltliner. Te Mata's Gamay Noir was also singled out for high praise.
Of course there were many other top class wineries exhibiting at the show and I hope they find importers for their wines. They'll join a dozen or two already here. Many of them , like us, are now importing container loads rather than the single pallets I started out with all those years ago.
John Borrell