It's great that Poland now has a Michelin star restaurant, and a very good one at that. Atelier Amaro was awarded its first star last week, an acknowledgement that owner Wojciech Amaro has created something uniquely Polish that measures up to some of the best cooking in the world. It helped, of course, that Wojciech has worked in some of the world's top restaurants including El Bulli in Spain and Noma in Denmark, both winners of the prestigious "best restaurant in the world" award.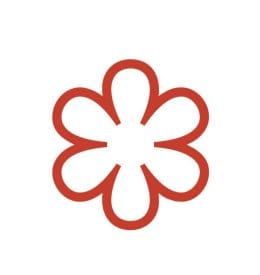 At Atelier Amaro, which you'll find at Agrykola 1 next to Lazienki Park, Wojciech has built his ever-changing menu around traditional Polish ingredients, some well known but many of them grains and plants that once formed part of the Polish diet but no longer do. When I say menu, this is not a telephone-directory size book with hundreds of choices. You simply choose the three, five or eight-course tasting menu.
I chose the eight course option when I ate there with my wife this winter, a rare act of gluttony on my part. I'm glad I did. The food was spectacular. I particularly enjoyed the plum soup with linseed oil and onion dumplings and the fact that the fish course was served with millet and the duck with buckwheat. Confirmation of just how good the then star-less Atelier Amaro was, came when I visited Berlin with my family over Christmas. As a treat, we dined at the 2-star Michelin Lorenz Adlon Esszimmer in the Adlon Hotel overlooking the Brandenburg Gate. It was very good. But Atelier Amaro was better.
Needless to say you'll find our wines at Atelier Amaro, including two of New Zealand's very best; Kumeu River's sensational Estate Chardonnay and Dog Point's Sauvignon Blanc. You'll be in the hands of an excellent Sommelier, Pawel Białęcki, who will tell you all about them.
John Borrell