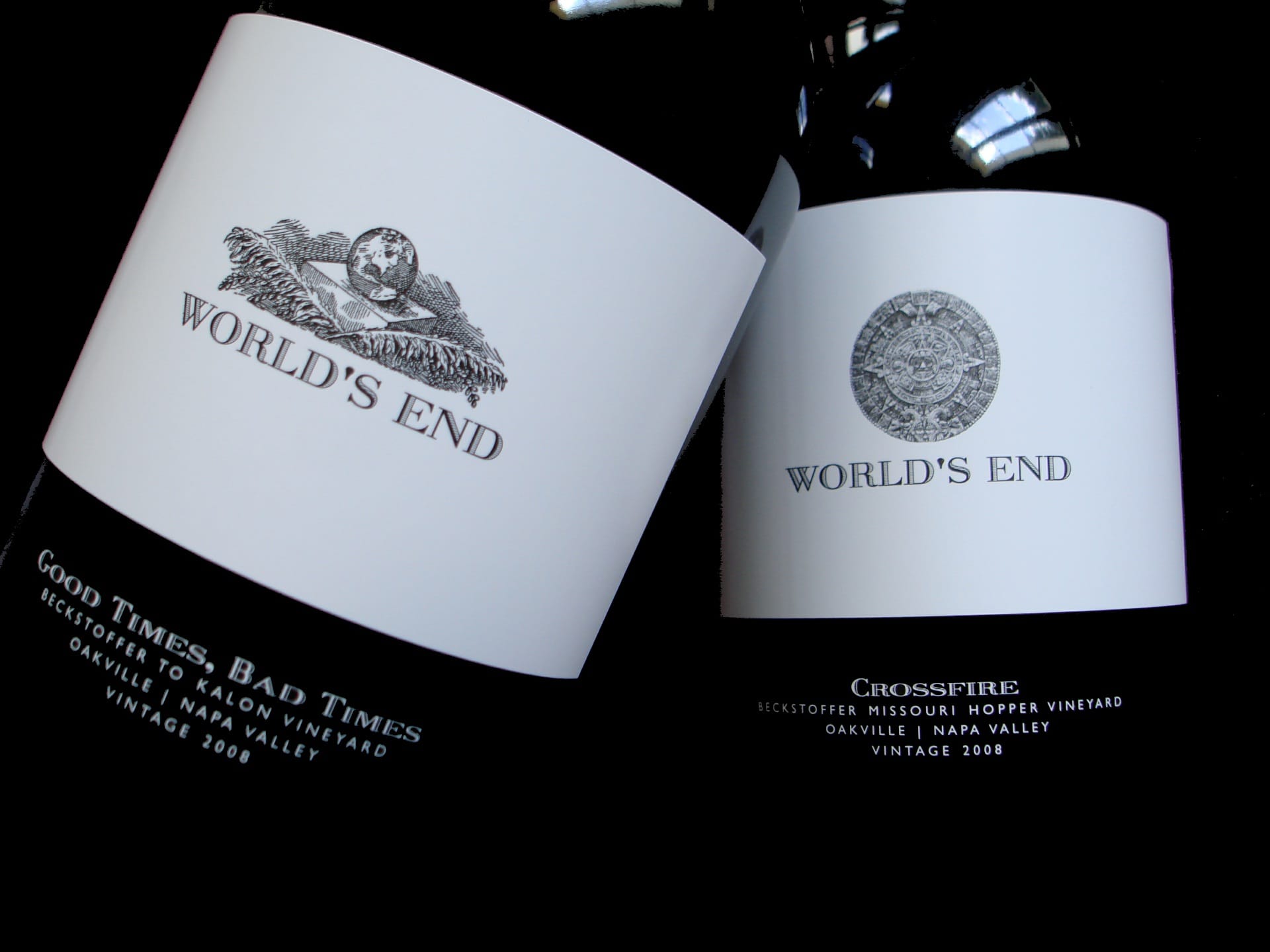 When Chateau Teyssier's Jonathan Maltus was our guest at Kania Lodge in Kaszubia a few years ago, he spent much of the visit on the telephone to California in order to source both grapes and finance for a new winemaking venture there.
He was successful on both counts and this week a small allocation of the 2009 vintage of his World"s End Californian wines was delivered to the Wine Express warehouse just opposite lodge, It is a selection of single varietal Cabernet Sauvignon, Merlot and Cabernet Franc with names that only an aging rocker like Jonathan could have come up with – Little Sister, Against the Wind and If six was nine.
The 2008 vintage World's End which we cellared a year earlier also had names from songs by his favourite rock groups – Good Times, Bad Times (Led Zeppelin), Crossfire (Stevie Ray Vaughan) and Wavelength (Van Morrison). Just 1,200 cases of these wines were made and they were promptly sold out to merchants like me after receiving Parker scores ranging from 92/100 to 95/100.
We've just put both the 2008 and 2009 vintage wines up on our website so you can check out the descriptions there. They are not cheap, ranging from 180 zl to more than 600 zl a bottle, but top class Napa red is never cheap. At the top end that's about the same price as you'd pay for Jonathan's fabled Le Dome, a cult wine which Parker has scored as high as 98/100.
If these prices put you off then the good news is that Maltus also makes one of the best value Bordeaux's I have ever tasted. Pezat is technically a Bordeaux Superiore from Entre-deux-Mers but it has much of the character of a really good St Emilion. And so it should; the vineyard is just a footstep outside the St Emilion appellation.
It is generally scored in the 88-90/100 range which is very good for a Bordeaux costing just 59 zl. We've just taken delivery of 1,200 bottles of the 2010 vintage of Pezat because we've just a few cases left of the 2009. You can drink the 2010 now or cellar it from 2-5 years.